TraxxPro RAT2 1000 Series HS Blade
For high powered hydraulic or 2 stroke powered hand held saws, using the patented RAT (Random Array Technology) system. Extreme speed and life.
Available in 3 bonds.
1010 for extreme fast cutting in very hard reinforced concrete.
1030 for fast cutting and long life in medium to hard reinforced concrete and some brick and block.
1060 for excellent life in abrasive materials such as asphalt, sandstone and abrasive block. (special order)
Available in 305mm, 355mm and 416mm diameters.
Features
Click to enlarge images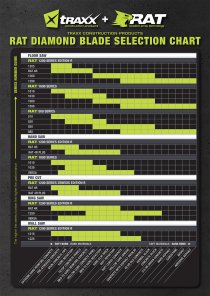 Blade Selection Chart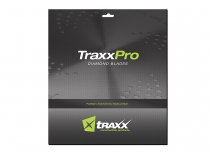 TraxxPro Point of Sale Packaging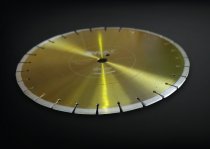 1000 Series HS Blade